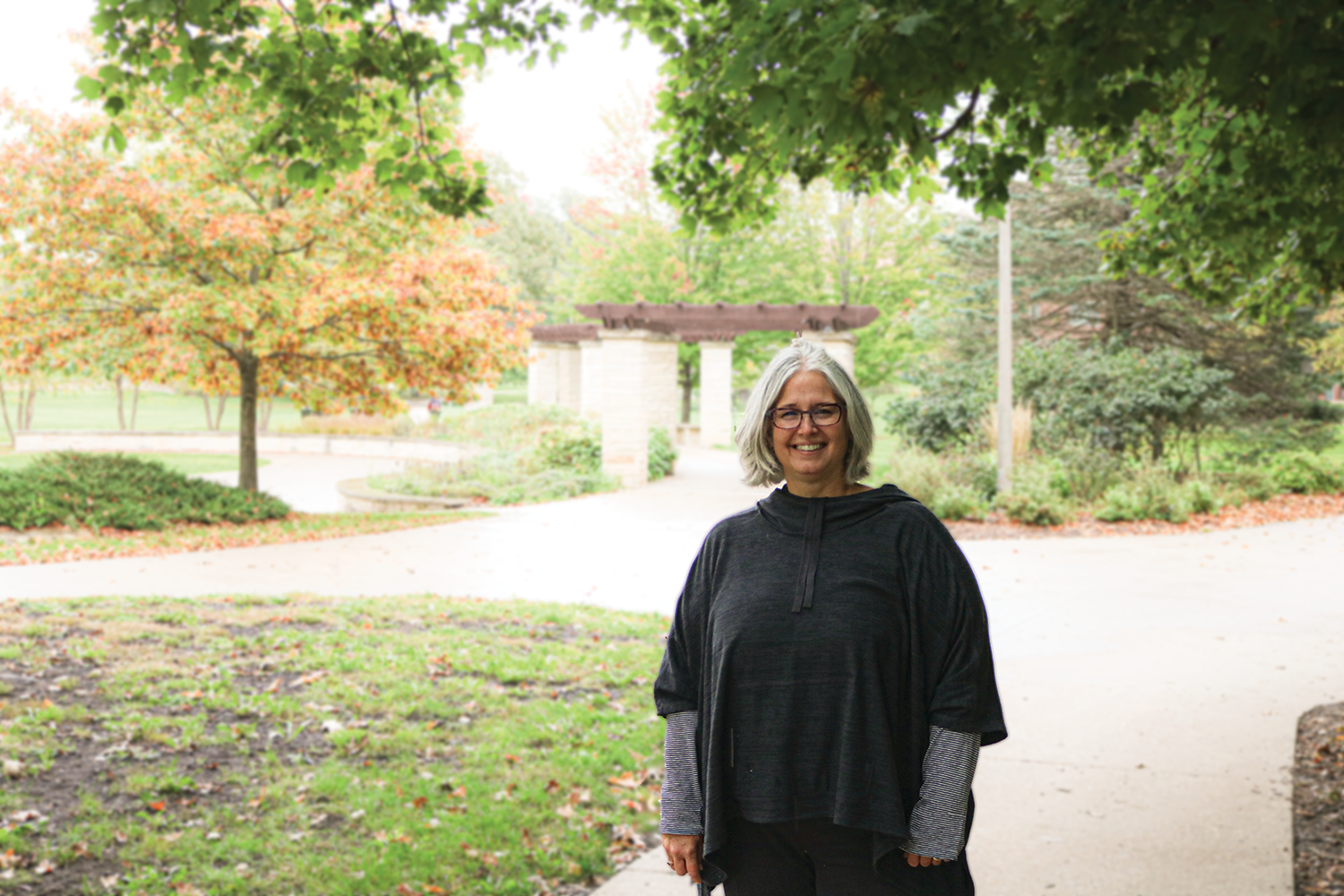 "I have great empathy for people who have stopped doing what they love or what is good for them because of pain, because I have lived it for many, many years," says recent WMC physical therapy patient, Jayme Nelson.
Due to past hip and knee injuries, Jayme had resigned to the fact that she would always have leg pain. Regular muscle spasms, severe aches and the resulting insomnia left Jayme feeling like pain and fatigue were her new normal. "I was talking about my situation with a close friend over coffee one day," says Jayme, "and she had experienced pain relief working with Megan Lyon, a physical therapist at Winneshiek Medical Center. She encouraged me to make an appointment to see if I would have similar results."
Winneshiek Medical Center Rehabilitation and Sports Medicine provides direct access to physical and occupational therapy, which means patients do not need a doctor's referral to receive care. When Jayme called for an appointment, she was able to get right in with Megan.
"I lived with chronic pain for over five years, and within 48 hours of my appointment with Megan, I was pain free at night. It was nothing short of miraculous. I know my results weren't necessarily typical, but they absolutely changed my life." Jayme had tried various therapies, stretches and methods over the years, but never had the complete relief she experienced under the care of Megan. "She gave me the right mix of exercises and stretches for my treatment needs, and they worked far sooner and more completely than I ever would have expected," says Jayme. "To be able to sleep and not have constant leg pain and muscle spasms has changed the quality of my life in such a profound way."
Megan Lyon, PT, has been a physical therapist at Winneshiek Medical Center since 2012. She is a Board Certified Specialist in orthopedic physical therapy and is also certified in ASTYM, a therapy system that addresses problems such a scarring, fibrosis and degeneration that occur in soft tissues. She says, "One of the roles of a physical therapist is to listen to our patient's goals and then, based on their goals and symptoms, design for them a specific home exercise program. The personalized program assists in their recovery not only during the time we see them for therapy, but also allows patients to have exercises to continue with following discharge from physical therapy." She adds, "It's rewarding as a physical therapist to see patients return to an active lifestyle and complete their normal daily activities without pain, especially after years of pain like Jayme experienced."
Jayme remained in Megan's care for one month as she rehabilitated from years of limited mobility. Jayme says, "I didn't realize how far and how much I had let pain dictate my life. I accepted small set-backs as normal, and until I felt better, was unaware of how much my quality of life had deteriorated. Then, I was mad at myself for waiting so long for treatment!" Jayme shares that she reduced walking, swimming and biking due to pain, and had even "re-routed" her daily life to avoid stairs. Her inactivity led to the inevitable weight gain, which caused additional joint and muscle pain. "The downward spiral of chronic pain affects so many people. I was motivated to change my path and encourage other people to reject the mindset that, because of injury or age, pain is a part of life," says Jayme.
Winneshiek Medical Center offers comprehensive rehabilitation services for people of all ages and conditions. Our highly-trained staff includes licensed physical and occupational therapists, including sports certified specialists; orthopedic clinical specialists; certified hand therapists; certified athletic trainers; certified speech language pathologists; and registered nurses.
Appointments with physical and occupational therapists are conveniently available at the Winneshiek Medical Center Rehab Clinics in Decorah, Ossian, Calmar, Cresco and Spring Grove. Therapists will work with you to determine the best plan of care for your individual needs and goals. Physical, occupational and speech therapy is covered by most insurance plans. To make an appointment at any of the Winneshiek Medical Center Rehab Clinic locations, call 563-387-3031.