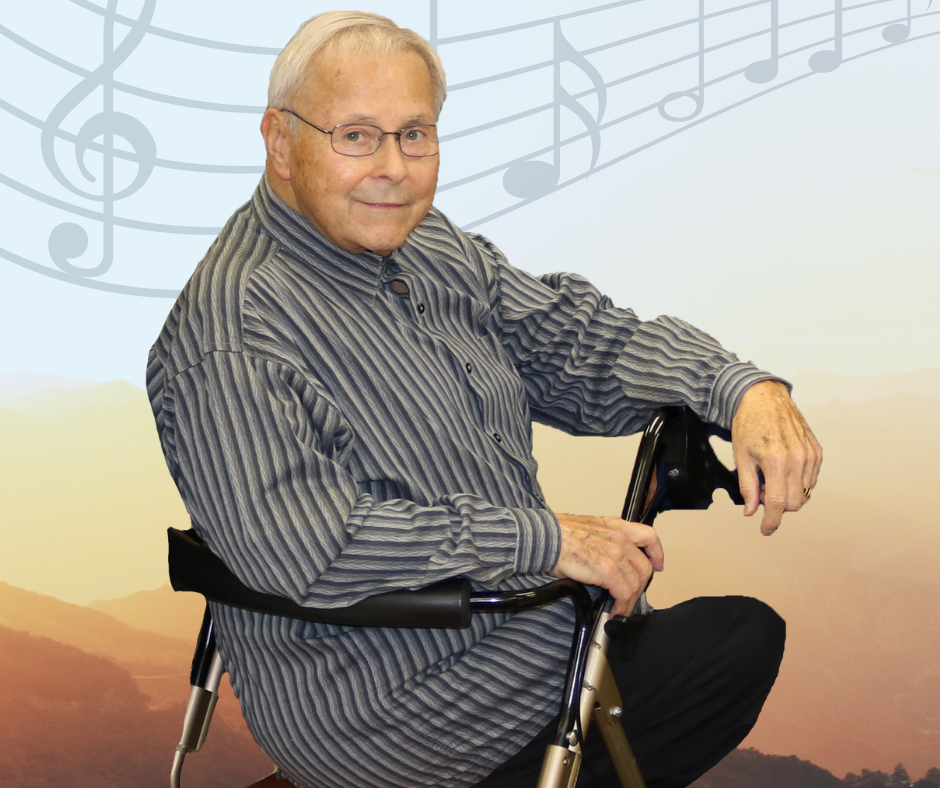 Accomplished pianist, mentor, gracious host and beloved friend are just a few ways to describe Guy Johnson, who passed away in July of 2019. Johnson was born in Marinette, WI where he grew up working in his family business and discovering his passion for piano. At thirteen his talents were recognized and he took extended lessons in Milwaukee with a widely-known pianist and teacher that began his career performing, accompanying and competing in piano.
During Guy's lifetime he traveled nationwide to perform, accompany, compete and teach piano. He moved to the Decorah area to serve as the head of the piano department at Luther College until 1968. Guy then relocated to Wichita, KS to teach at Friend's University. "He loved to travel and share his adventures. He was passionate about traveling to perform with numerous symphonies or recitals as well as accompany well known artists– he was a lifelong learner, performer, and a forever teacher," shares Holly Kanengieter, foundation coordinator, WMC. "Although he was unable to play piano later in life, he continued to mentor former students as well as new students when they requested to play for him.
Guy and his partner moved back to Decorah later in life to be closer to Mayo Clinic. While receiving care within Mayo Clinic Health System and Winneshiek Medical Center, Guy quickly built many connections at WMC. He supported WMC's work in many ways, but his favorite was donating poinsettias in December and flowers in the spring to express his gratitude toward his friends at WMC.
As he established more friendships with the staff at WMC, he became a daily lunch visitor – sitting at the same table every day. eventually as various staff joined,it became the "table of knowledge" because of the engaging conversation that occured. Kanengieter was one of those regulars, and shares, "No matter where Guy went he made people feel welcomed. Guy just had a way of bringing people together and making you feel like a friend. Even as he neared the end of life he always made sure to have hot coffee and cookies available for visitors – he really was always taking care of others."
Prior to his passing Guy shared a personal goal of his: to give the Winneshiek Medical Center Foundation a million dollars. "He wanted to be sure we [WMC] were set for our future," says Kanengieter. "To support his wishes we are creating the Guy Johnson Memorial Endowment to grow one million dollars. This will allow us to ensure his legacy lives on."
To date, the endowment has half of its goal. Distribution of the funds will not be allocated until the million dollars is reached. "Once the full amount is reached, Winneshiek Medical Center Foundation will determine the best areas within the medical center to support with the endowment, and following Guy's wishes for his gift." shares Kanengieter.
For more information on creating your own legacy, or to make a donation to the Guy Johnson Memorial Endowment, please contact Holly Kanengieter at 563-387-3129.