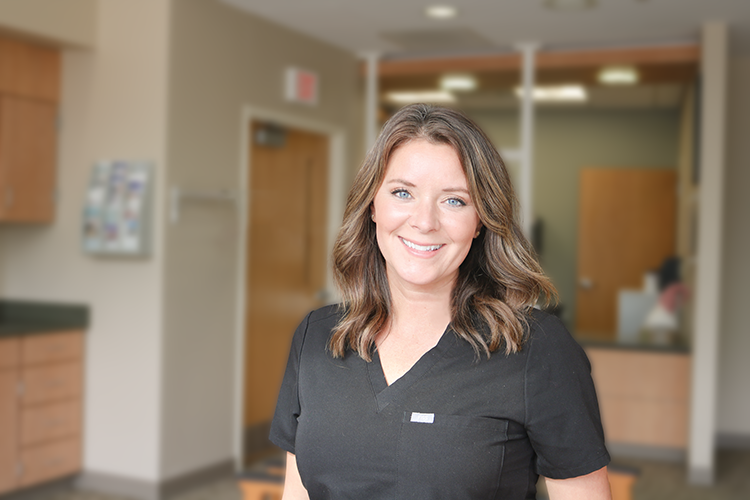 Winneshiek Medical Center is pleased to welcome Bethany Stevens, ARNP. Bethany will be providing advanced wound care to patients in the new Wound Center located in the North Building on the WMC campus in Decorah. WMC anticipates the Wound Center will be open to patients in January.
The Wound Center is a specialized service offering patients access to the latest techniques and procedures for the best chance for healing wounds in an outpatient setting. Along with Bethany, care will be provided by Dr. Schwickerath, who is a board certified wound specialist physician in addition to her general surgery specialty at WMC. Dr. Schwickerath achieved this certification through the American Board of Wound Management.
Bethany received her Bachelor of Science in Nursing, and Master of Science in Nursing – Family Nurse Practitioner from Allen College in Waterloo, IA. Since 2015, she has been providing wound care to patients in Independence, IA at Buchanan County Health Center.
"I'm looking forward to expanding this specialty service to our region," shares Bethany. "I have seen first-hand the stress and burden carried by those living with a chronic wound. And I have also witnessed the impact that wound healing brings. That's why I chose this specialty — to help patients heal and get back to living again."
To learn more about the services and treatment modalities at Winneshiek Medical Center's new Wound Center visit WMC Wound Center or call 563-382-2911.