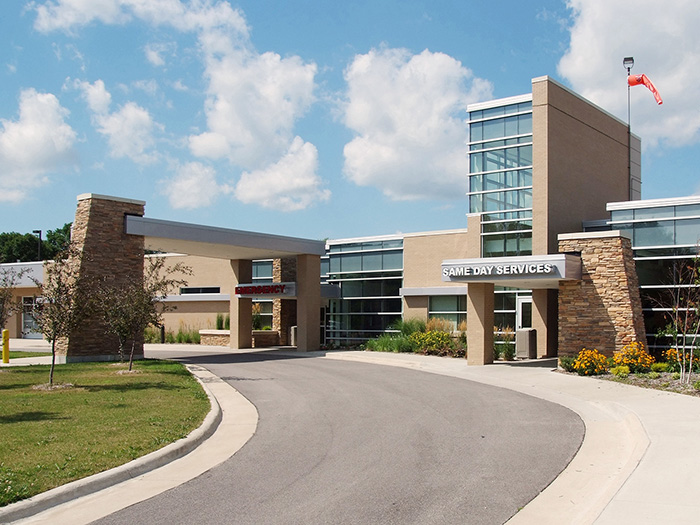 At the Winneshiek Medical Center Board of Trustees meeting on Wednesday, leadership announced an upcoming rebrand project for the medical center. The project will include a review of items including name, logo, colors, messaging and more.
The rebranding project will take place alongside planning for significant facility updates to the Obstetrics, Clinic and Surgery units at the medical center. Steve Slessor, Winneshiek Medical Center Chief Administrative Officer, says, "As we begin this trajectory forward in growth initiatives and facility updates, now is the ideal time to review our Winneshiek Medical Center brand. The process will be supported by local research and brand elements may not necessarily change; at the conclusion of the project we will have a clear identity to support our growth."
The last rebranding was completed in 2005 when the medical center transitioned from Winneshiek County Memorial Hospital to Winneshiek Medical Center. In part, this was reflective of their deeper relationship with Mayo Clinic Health System through the newly established Management Services Agreement and Professional Services Agreement, and to their strategic initiative to serve the region with an expanded breadth of specialty care and ancillary services.
Rebranding work will begin this summer with the intended roll out to be delivered by the end of 2022. WMC has partnered with an advertising firm out of La Crosse, Wisconsin to assist in this effort. They will be conducting market research over the summer months which will include seeking input from WMC staff, providers, Mayo Clinic Health System leaders, community stakeholders and the general public.
Thomas Marquardt, D.P.M., Winneshiek Medical Center Medical Center Chief Medical Officer, says, "As we move into our rebranding project, we are working in parallel with Mayo Clinic Health System leadership to determine the best way to showcase both organizations, reduce confusion in the community related to ownership and naming, and to accurately reflect our strong partnership." Slessor says, "The rebrand furthers goals described in our long-range planning initiative and will reflect our uniqueness as a regional hub for health care."